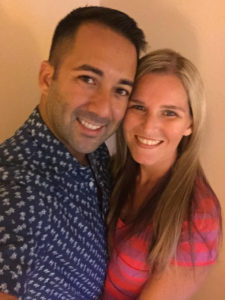 Hello!  Thank you so much for checking about my site.  I am Carol Rivas.  I live in Lakeland, Florida with my husband, Luis and my two dogs, DaVinci and Luca.

DaVinci and Luca

I just started my 14th year of teaching.  I taught second grade for 10 years, and this is my fourth year in third.  I am also an independent consultant for Arbonne.

I am originally from New Jersey.  I went to Southeastern College to earn my Education Degree.  After I graduated I thought I was done with Florida.  I moved back to NJ, worked as a substitute teacher for a couple months, then a teacher's aide, where I learned a lot more about teaching.  While I was home in NJ, it seemed most of my vacations I spent traveling back to Florida to visit my friends who still lived there.  So, I decided to move back to Florida.  I got a job teaching second grade.  During my first real teaching job, I realized I need more training.  I took a year off and went back to school to earn my Masters in Teaching.  Since then I have worked at the same school.

The last year or two of teaching I started feeling like I enjoy it, but I also need to be doing more.  So here starts, My Journey to Conscience Living.  I have created this blog to show people where I have been, what I am now doing, and where I want to be in the future.  I want this blog to be about Health and Wellness.  I want to share my experience with health, fitness and overall well being.  I also want to hear from other people, and continue to learn new things.  I am so excited for all of it.  Stick around to find out more about it.