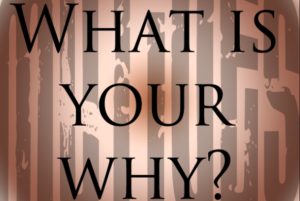 While sitting down to think about my WHY, so many things come to mind.  Why am I doing this?  Why am I spending so much time and putting in so much effort to share my passion for health and wellness?  It is because I AM passionate about it.  It feels good to be passionate about this topic, and even greater to be able to share it.
There are so many sicknesses,  diseases and health issues that can be prevented by the correct choice of food, and a healthy way of living.  There is a vast majority of knowledge out there that I want to get my hands on and share it all.
Seeing my mother-in-law go through her battle with cancer was so heartbreaking.  She was such a wonderful woman who was a light in everyone's life.  Every person she met, she had an impact on.  I wish I had the knowledge and passion about juicing and healthy living back then.  I wish I was able to help her.  Watching her and her family go through that hard time, I do not wish on anyone.
Nilsa Soto will always be a big part of my "why."
This past year we've had to watch my mother go through a life-threatening illness.  Seeing her go through her sickness really hit hard.  She was on a breathing tube and in a medically induced coma.  She has been in and out of the hospital with one infection after another.  At one point she was in complete liver and kidney failure.  Could all her ailments have been prevented by the correct choice of food?
My mother, Maryann Harkins will always be a big part of my "why."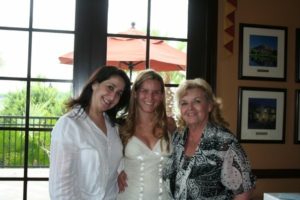 I want to learn as much as I can about everything healthy.  I am currently taking an online course about Holistic Remedies.  Every time I sit down to get an assignment done, I fall in love with it and get super excited.  I can't wait to finish the course and share all that I learn.  I love reading books and reading other blogs in this niche and taking what I learn and putting it out for others.
This blog is a great way for me to get my voice heard.  There are people that I don't even know reading my blogs.  Do they all love it?  I don't really know.  If I can touch a few people here and there, that is worth it.  I am so happy this opportunity came across my path.  I would never have thought I would share my passion and my lifestyle.  I am a shy person who likes small crowds and I do not like to talk in public.  I can talk and teach all day in front of 8-10-year-olds, but adults? No way!  With this blog, I can.  This blogging has taught me how to put my voice out there.  I do not even see myself as a writer, and at first, I thought that was going to be a huge roadblock.  Thank God for my husband because he tells me to write how I would talk.  Write like I am talking to my best friend.  Write what is on my mind at this moment.  I am still very new at this, but I can already tell that blogging is making me more comfortable with sharing my knowledge.  I am enjoying sharing what is on my mind and what is in my heart.  I think everyone should try it.
What is your passion?  What is one thing you wish you could wake up and do every day?  Maybe you are already living it.  Are you blogging about it?  Are you sharing your passion with as many people as possible?  If you never thought about blogging, I encourage you to give it a try.   Think about something you love or love to do.  Share it with everyone.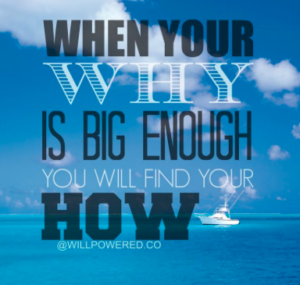 Click on this Bluehost link to see how easy it is to get started.  There are so many groups out on social media that can support you and help you with every step.  There are even podcasts that you can use to guide you.
My WHY is to help as many people as I can in any way I can.  My WHY is to change people's way of thinking about their health, their way of living, and helping them to live up to their fullest!  Life is too short!  We don't want to waste it on thinking about what we could have should have done!  Find your passion, and live the life you were meant to live!!



Awaken Your Inner Self!
Carol